Why save locations?
So you can access your most frequently visited spots with a single click from any device logged in to your Buoyweather account.
Where can I find my saved locations?
Hit the Favorites drop down menu from the top banner of the website.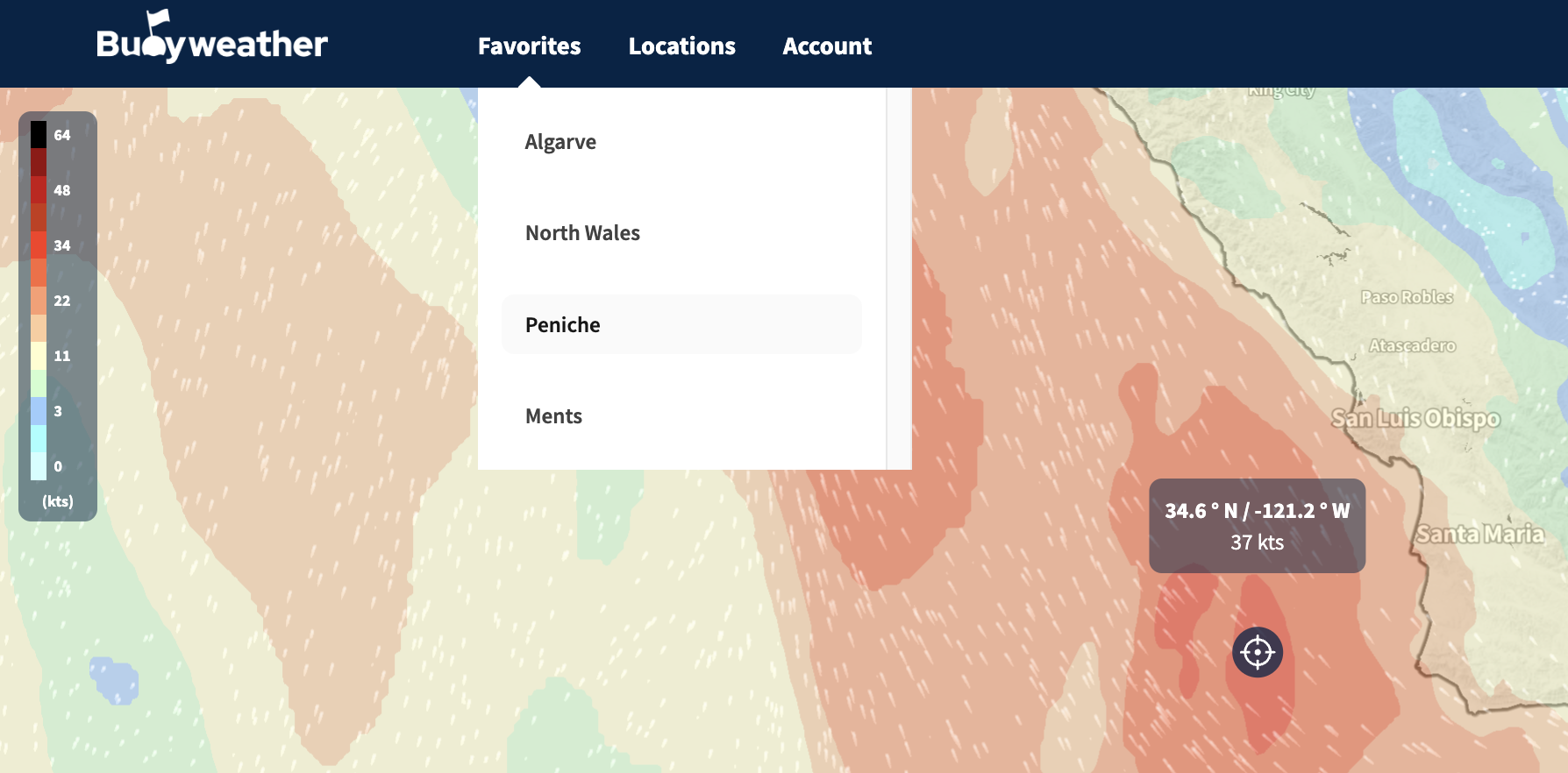 Note: this only shows the first 15 saved locations. Bring the most important favorites to the top of the list using the Favorites Manager through your Account settings.
Save custom coordinates
Follow instructions in this article to get the custom position on the website: How do I enter Lat/Lon values?
Once saved on the website, you can access the custom position through your favorites menu in the app.
How to save a location
1. Make sure you are logged in to the correct account on Buoyweather.com
2. Use the map to find your location of interest.
3. Click the View 16-Day Forecast button at the bottom of the map.


​​
4. From the main forecast view, hit Favorite to save this location to the account you are logged in under​.
​


5. Name & save your new Favorite location.

​