1) Login to Buoyweather.com. Click on Account Information or Payment and Password in the dropdown under Account (top right of webpage).

2) Go to your Subscription tab. You can also change the password or update the name & email address on your account using the other tabs.

3) From the SUBSCRIPTIONS page, you can cancel the Premium subscription on your account*, update card information, or add a new payment method to the account.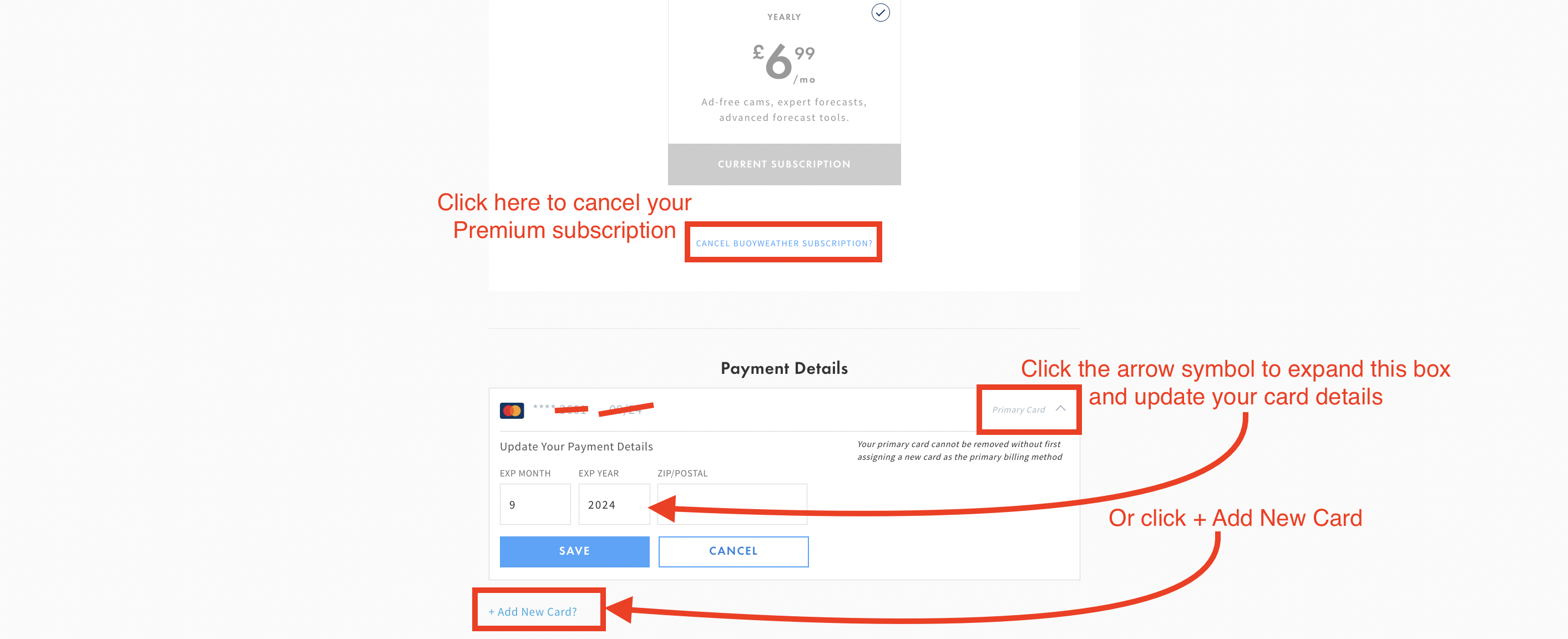 *direct subscriptions only (app store subscriptions must be cancelled through the relevant app store)