1) Login to Buoyweather.com. Click on Account Information in the dropdown under Account.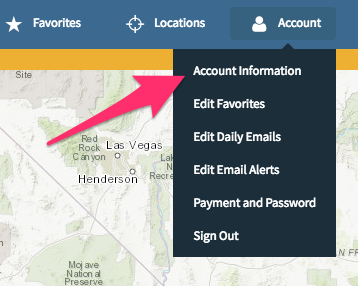 2) Go to your Subscription tab.

3) Click on the UPDATE button to update the expiration date on your current credit card. Click the ADD NEW CREDIT/DEBIT CARD to add a new card. After adding the new card, make sure to set your Default card or to delete the old card. As long as your auto-renewal is active, your subscription will renew on the new card or the card that you set as Default. If your account is currently expired and you would like to renew, click here.