From your mobile device, you can access both our website & app.
The app is designed to fit a mobile device screen and makes it easy to navigate your favorites and access essential forecast information. The app can be downloaded here for an iOS device, or here for an Android device.
The website, which may feel a little more difficult to navigate with a small screen, can also be accessed through your device's internet browser by typing buoyweather.com in your browser's URL search bar.
You can update account details such as your email address or password from our website, but not through the app. If you hold a direct* membership, you can manage the membership from the same part of the website.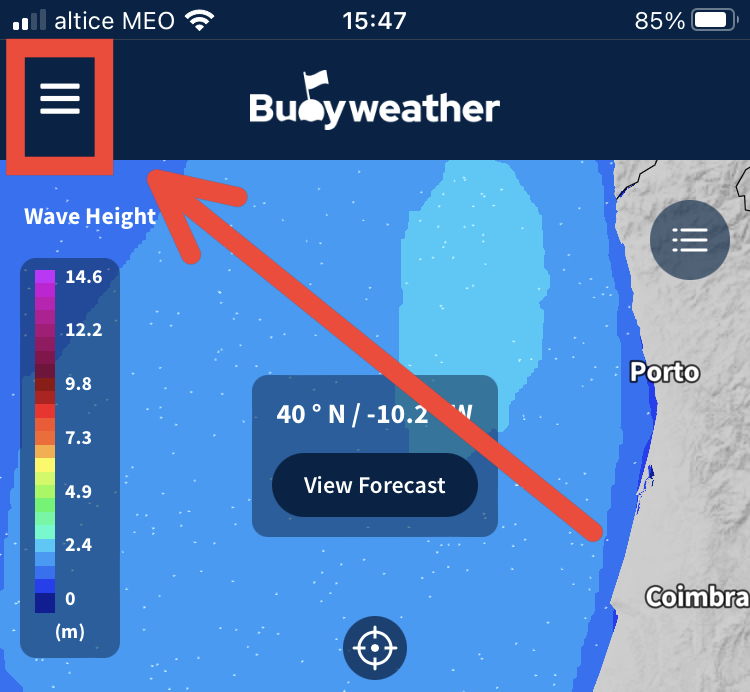 Hit the 3 lines in the top left corner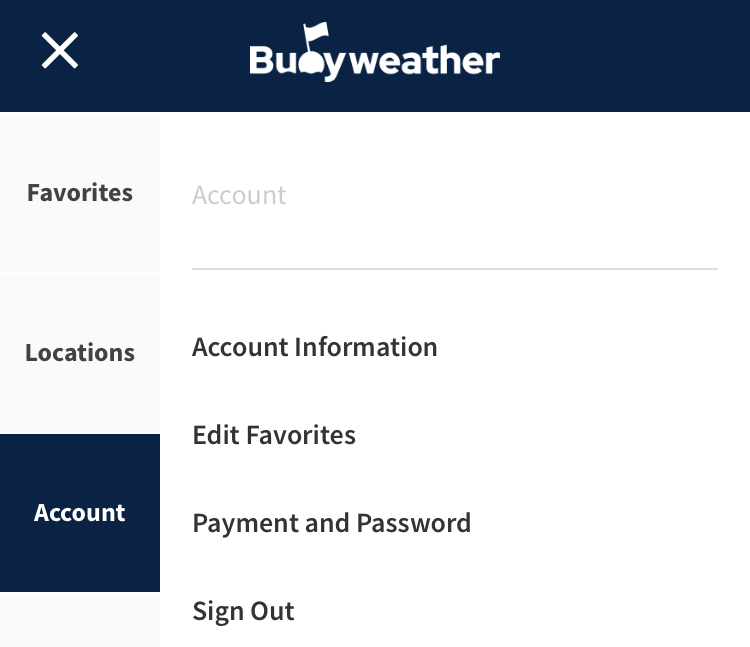 From this menu, you can access all your Favorites, access the locations menu, as well as update account & billing information
If you are experiencing an issue with our app, you may still be able to get the information you're looking for from our website (and visa versa)! It can serve as a great workaround, but don't forget to let us know you're experiencing difficulties by emailing support@buoyweather.com
*not through Apple or Google Play