Important notes
Account information can only be updated on the website, not the app

From your mobile device, you can access both our website & app

If you're experiencing issues with the app, try accessing buoyweather.com from your mobile internet browser
The app
Designed to fit a mobile device screen and work even with the clumsiest of thumbs.
The app can be downloaded here for an iOS device, or here for an Android device.
The website
The website can also be accessed through your device's internet browser by typing buoyweather.com in your browser's URL search bar.
You can update account details such as your email address or password from our website, but not through the app.
If you subscribed to Premium on our website, you can manage the membership on the mobile website but not the app. Hit the 3 horizontal lines in the top left corner of the mobile website to access all your Favorites, the locations menu, as well as update account & billing information.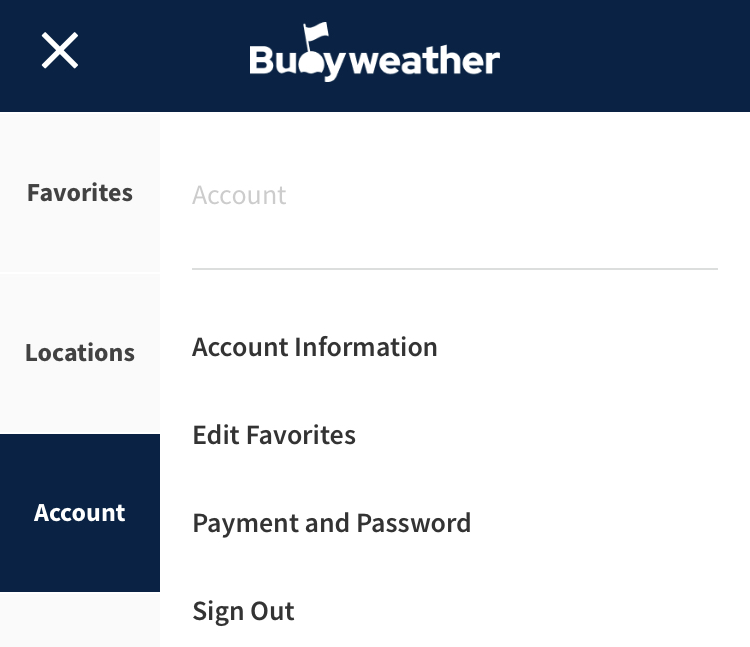 If you subscribed through the iOS or Android app, see these articles for instructions on managing your membership